Event News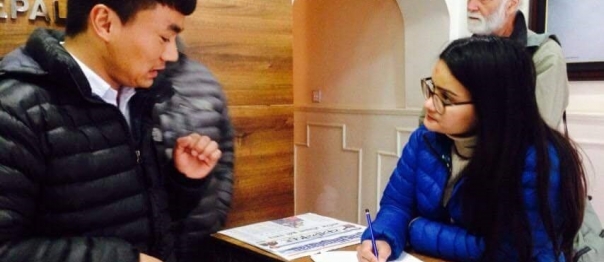 A joint effort of Metropolitan Traffic Police Division and Thamel Tourism Development Council, Tourism entrepreneurs, local activists and local bodies resulted in a remarkable declaration of Thamel as a No-Vehicle Zone from October 22, 2017. Following this historic step, a peaceful and pedestrian friendly environment is being experienced in the vehicle free stretch of Thamel i.e. Prayatan Marg to Saat Ghumti Chowk and Hotel Buddha to JP Chowk on the Chaksibari road. After 2 months of the declaration and its effective implementation, Clean Energy Nepal in collaboration with Resource Centre for Primary Health Care has conducted a survey to formally document the perspective of the business persons and tourism entrepreneurs in the stretch.
The survey was designed to understand the views of the businesspersons regarding the No-Vehicle Zone and have an insight on whether it has expanded their business opportunity or brought setback upon their business. The survey also aimed to gain their perspective regarding potentiality of similar initiative in the other stretches of Thamel. A total of 100+10 surveys were conducted by 5 Clean Air Ambassador Volunteers on 9 and 10 January, 2018.
An informal feedback from the stakeholders draws a general conclusion that the initiative of No-Vehicle Zone is exemplary and successful in reducing air pollution and vehicular traffic. While it has already been subsequently followed in other core city areas, the challenges regarding parking spaces and higher traffic influx in alternative roads should also be addressed for sustainable results.