Event News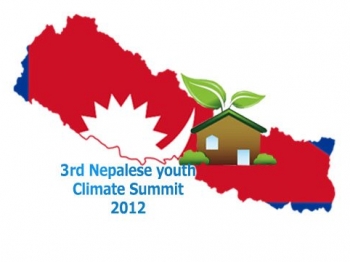 The application call for third Nepalese Youth Summit going to be held on 3-5 June, 2012 is open. The deadline for application is May 13, 2012.

Third Nepalese Youth climate Summit is being organized specifically focusing on Rio+20 agendas: Green Economy in the context of poverty eradication and sustainable development, and Institutional Framework for Sustainable Development with the Simulation of Rio+20.

NYCA has successfully organized Nepalese Youth Climate Summit I and II in 2008 and 2010 respectively. These national youth summits have been instrumental in bringing youths together to discuss on climate change and sustainable development issues, sensitize them for climate action and collectively push local and central governments to mainstream climate change in development process and planning.

The application form can be downloaded from www.nyca.net.np/resource/download. Applications can be sent it to nyca.np@gmail.com or applicants may also drop the form at Clean Energy Nepal, 140 Bulbule Marga, Thapagaun, Kathmandu.